Our devices:
2010 Kindle E-Reader, original version, still used!
2011 Galaxy S2 smartphone for Sandra
2012 Nexus 7 (2012) tablet, WiFi only, for me
2014 Nexus 9 tablet, WiFi only
for me retiring the Nexus 7
2014 Galaxy TAB S 10.5" tablet, WiFi only
for Sandra
2015 Moto G (2nd generation) smartphone
for Sandra, I inherited her Galaxy S2

2017 SONY Bravia 43" Android TV

2017 Galaxy Tab S2 8" tablet, WiFi only
for me retiring the Nexus 9
2017 Moto G5 smartphone, for Sandra
I inherited her Moto G, retiring the Galaxy S2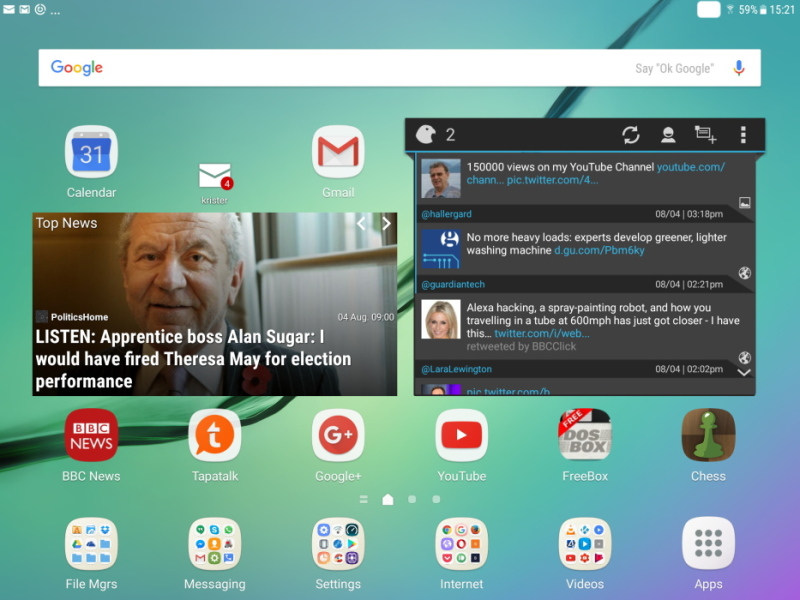 Galaxy TAB S2 Homescreen


I find that I use the Tablet more than the PC, which I mainly use nowadays for Office files, Video editing and making Blog entries (like this one). But for Messaging incl. Email, following News, YouTube videos and leisurely Internet surfing I mainly use my Android Tablet. Sandra has retired her Laptop and only uses the Galaxy TAB S - with a Bluetooth Keyboard.
I also used to say: "Can usually be reached on the Landline. Used my dumbphone when travelling - to reach - not to be reached". But now I have also got a smartphone! Actually I can phone from my Tablets even though they don't have SIM-cards - using my Google Voice number on e.g. Hangouts. Similarly I can send SMS to North America from the Tablets using Google Voice.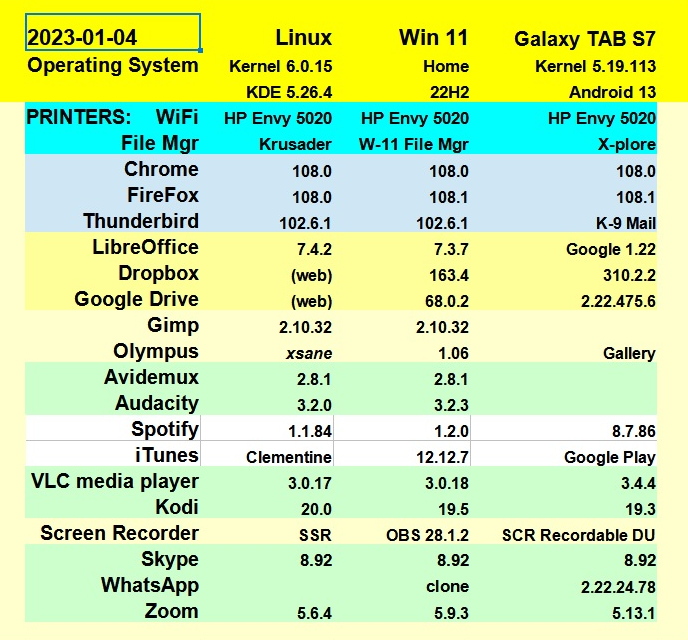 Often used Apps/Programs
updated Sept 2017