Krister's Blog
krister at hallergard dot com



Last Updated:
2013-12-04


Why I prefer Google+ to Facebook



Social Media are very good for sharing photos and videos. But there are some privacy issues, especially with Facebook (FB). I prefer Google+ (G+), which does have the same issues, but handles them in a rather more subtle way. My reservations:



Part of My Tablet's Homescreen: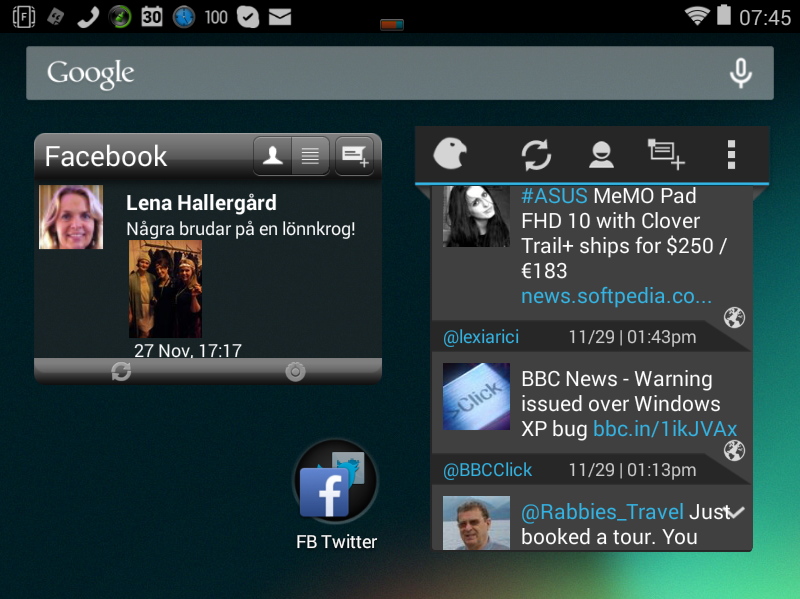 So many people use Facebook nowadays. I feel I have to use it to keep up-to-date with daughters and grand-kids. They used to send photos by email, but now it is all FB. To cope with my reservations against FB I have adopted this strategy:
Disable notifications wherever possible
Not send any friend request
Accept friend requests received
Not do any Likes
Only follow FB on my Nexus 7 Tablet, using the APW Widget
Update 2015-05-15: Facebook has stopped 3rd party access
If tempted use the browser shortcut (in the 'FB Twitter' Folder) to the friend's own timeline (desktop version)

Friends: When you receive a friend request in FB, you feel unfriendly if you don't accept - the request does not go away. The friendship has to be mutual. When you add a friend to a circle in G+, that friend gets an invitation to view (what you have allowed those in that circle to view). The friend does not have to return the invitation. In G+ you can cease following a friend without him/her knowing. When you unfriend someone in FB you get removed from their friends list.

Number of Friends: I get the impression that there is a competition on FB to have many friends, 200 - 300 seems not uncommon. In G+ I don't get that impression.

Likes: I get the impression in FB that you are under pressure to like (and comment upon) what your friends are posting - otherwise your don't seem friendly. That pressure is not there in G+, although you can press +1 if you like something, and you can comment if you really have something to say.

Notifications: Do I really want to know what my friend's friends like and comment upon? Do I really want a notification when a friend changes the profile or cover photo. Do I really want to know when a friend befriends someone else. Do I want to know what my friend is listening to on Pandora?
- Yes, occasionally I do, and then I want to go to my friend's FB timeline myself, instead of getting it forced upon me all the time. In FB it is possible but very difficult to switch off these notifications - in G+ it is easy to switch off the notifications. G+ does not bug me - it allows me to be in control!



My main reason for preferring G+ is the Circle concept: You create circles with friends, and you specify which circle will be able to view each post. You can have a circle with only one person for very private dialogues. Or a circle with friends that you share a certain interest with. Or you make can a post public - anyone can view it. When mentioning this to FB supporters they reply that now also they can specify who can view a post. Yes, FB has felt the pressure to adopt this. But it is not that easy to apply on FB, and most people don't - usually all 300 "friends" can view all their posts.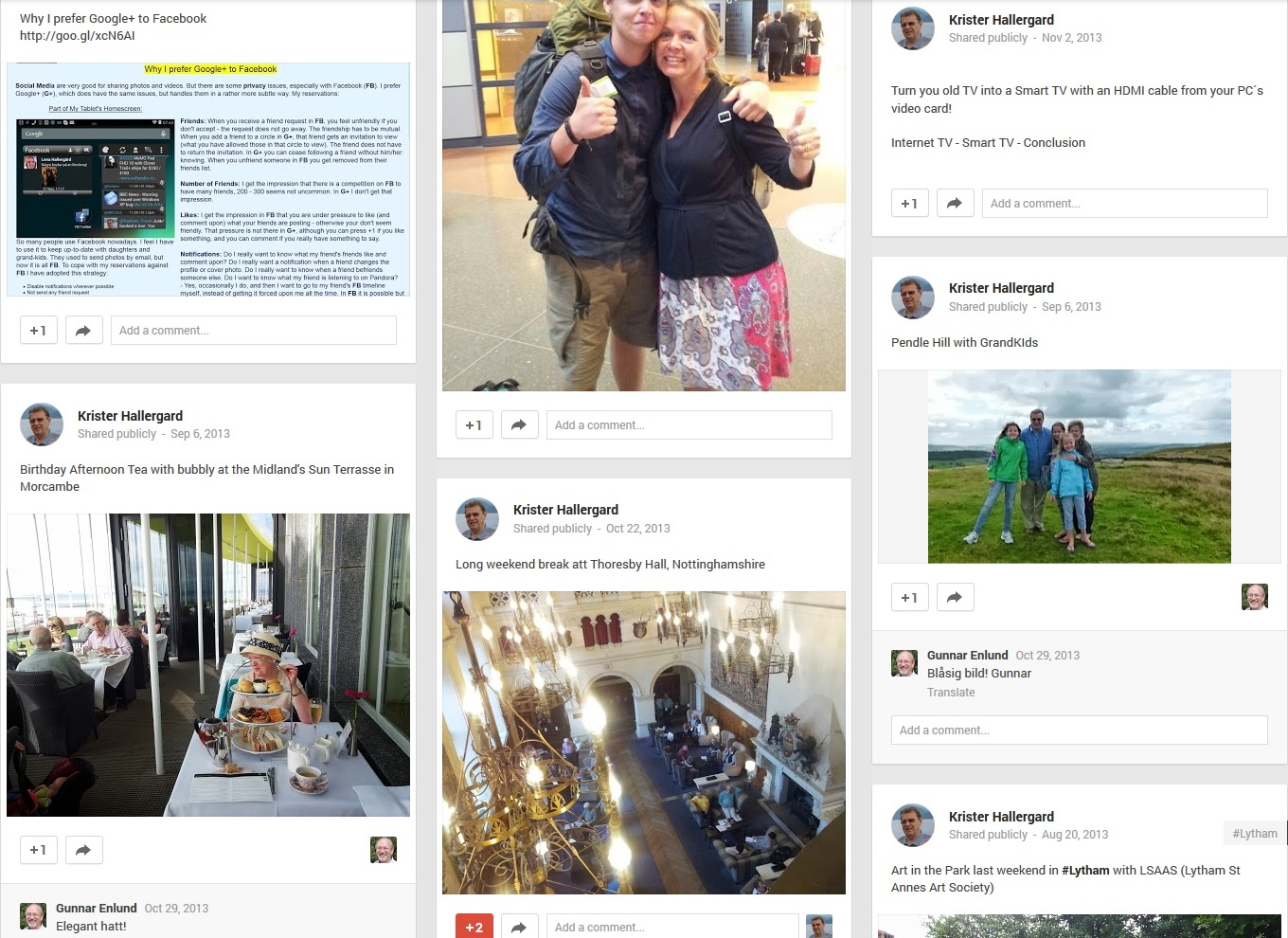 My Google+ Home Stream
Another reason for preferring G+ is the Google Ecosystem which includes Google+ Communities, YouTube and Hangouts. Hangouts was created by merging Google Messaging (IM "chat app") with Google Talk (video calls). Now SMS and MMS have been added so that your whole messaging history is in one place - I am only waiting for GoogleVoice to become syncronized as well.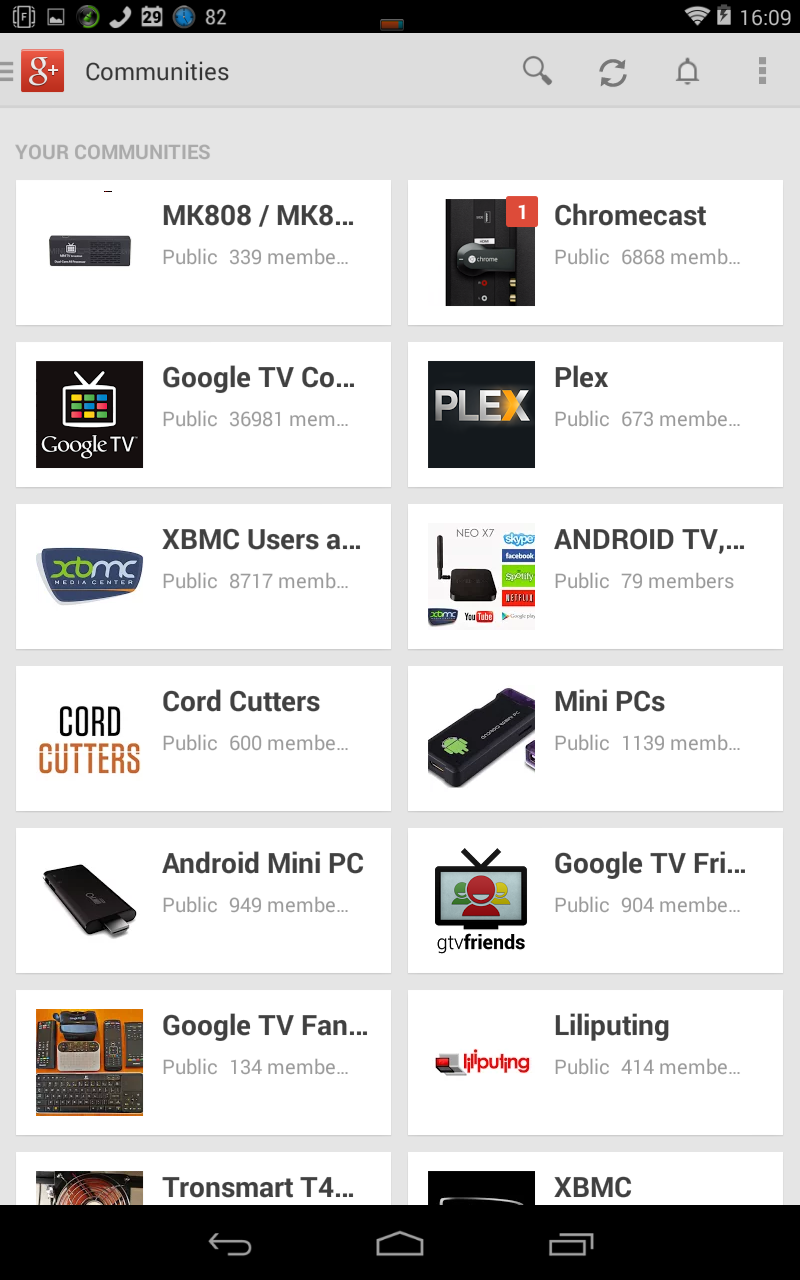 My Google+ Communities

This is how you switch off notifications in G+ that are bugging you: Go to Home (to the left), Settings, Google+, Receive notifications! Untick (almost) everything and you will not be bugged again. Also switch off "Whats hot and recommended" - a cog in the upper right corner, click and untick "Show posts in Home stream"! If you post to Google Communities it might also end up on your home stream, unless you do a similar untick.

Want to learn more about Google+? These tutorials on YouTube are excellent by AnsonAlex and Martin Shervington.