Krister's Blog
krister at hallergard dot com



Last Updated:
2017-01-11
Prev version

KDE Neon 8.5 - Clone Displays


KDE Neon is more of a showcase for KDE than a distro, where they can show off their Desktop Environment without all the constraints that a distro has to contend with. It has a nice touch and feel to it, rather similar to Linux Kubuntu and Linux Mint KDE.

KDE used to be my favorite Desktop Environment for Linux until 2 years ago, when Plasma 5 was introduced. Most of the bugs have been sorted by now, but not the display cloning, which I do need for my Home Theater PC setup.

A couple of months ago I tried an experimental version, Plasma 5.7.5 from kubuntu ppa:staging-plasma, and thought this problem solved. But have now tried a more recent version, Plasma 5.8.4 from kubuntu ppa:backports, with the same old problem: losing the unified output when logging off and logging in again. So I thought I would try Neon, to ensure I had an original version, in this case Plasma 5.8.5 - alas the same problem.



View Video 2 min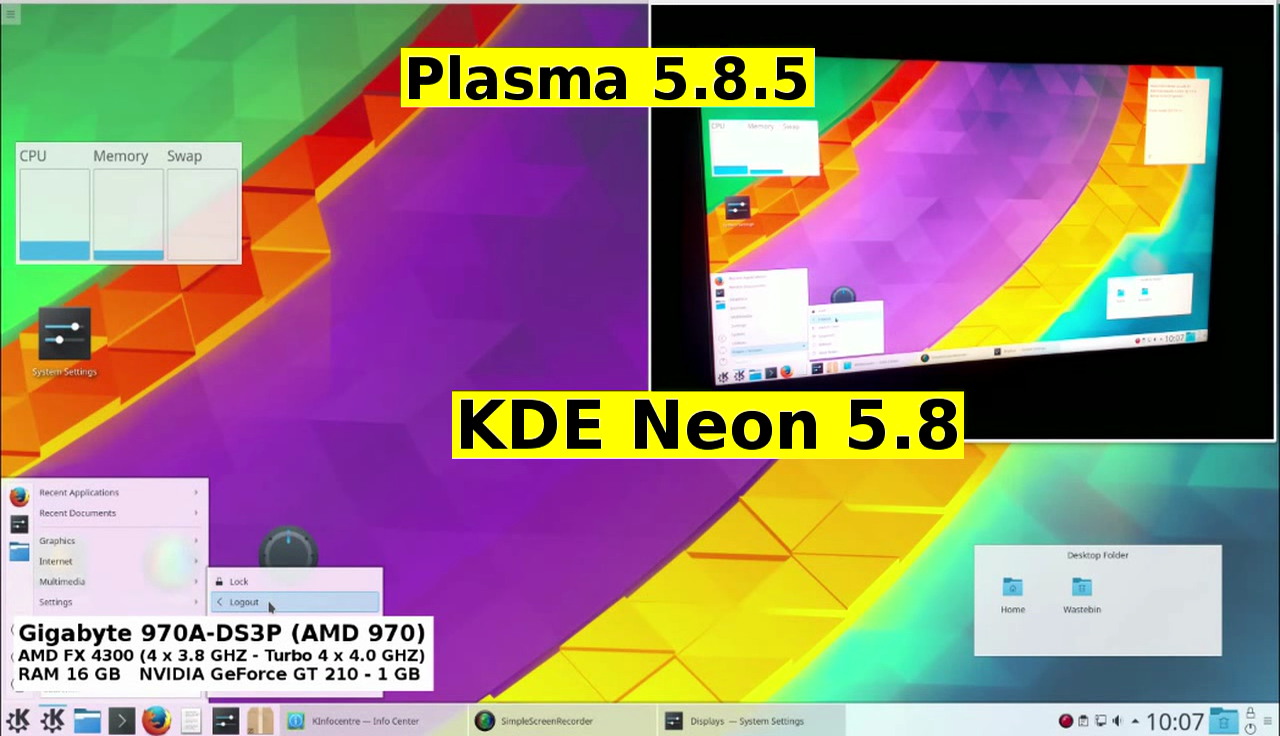 KDE Neon - Unified Display Outputs