On the main homescreen I have concentrated those apps that I use the most - and the screen is now dominated by five live widgets:
Facebook: APW FB Widget - feeds the most recent (+ scroll down)
Update 2015-05-15: Facebook has stopped 3rd party access
Twitter: Falcon Widget - feeds the most recent (+ scroll down)
Notes: Memento Widget
Tech News Feed Top Stories: Appy Geek Widget (rollover)
Email: K-9 Mail - shows the number of unread emails in the Inboxes
There are some ordinary folders, which mainly contain apps and browser shortcuts: FB Twitter, News, Forums, Tech News and Google+. The Google+ folder contains both the app - which is very good - and the browser shortcut to the page version for desktops.
Tapatalk Pro handles many forums and gives notification about new posts for subscribed topics.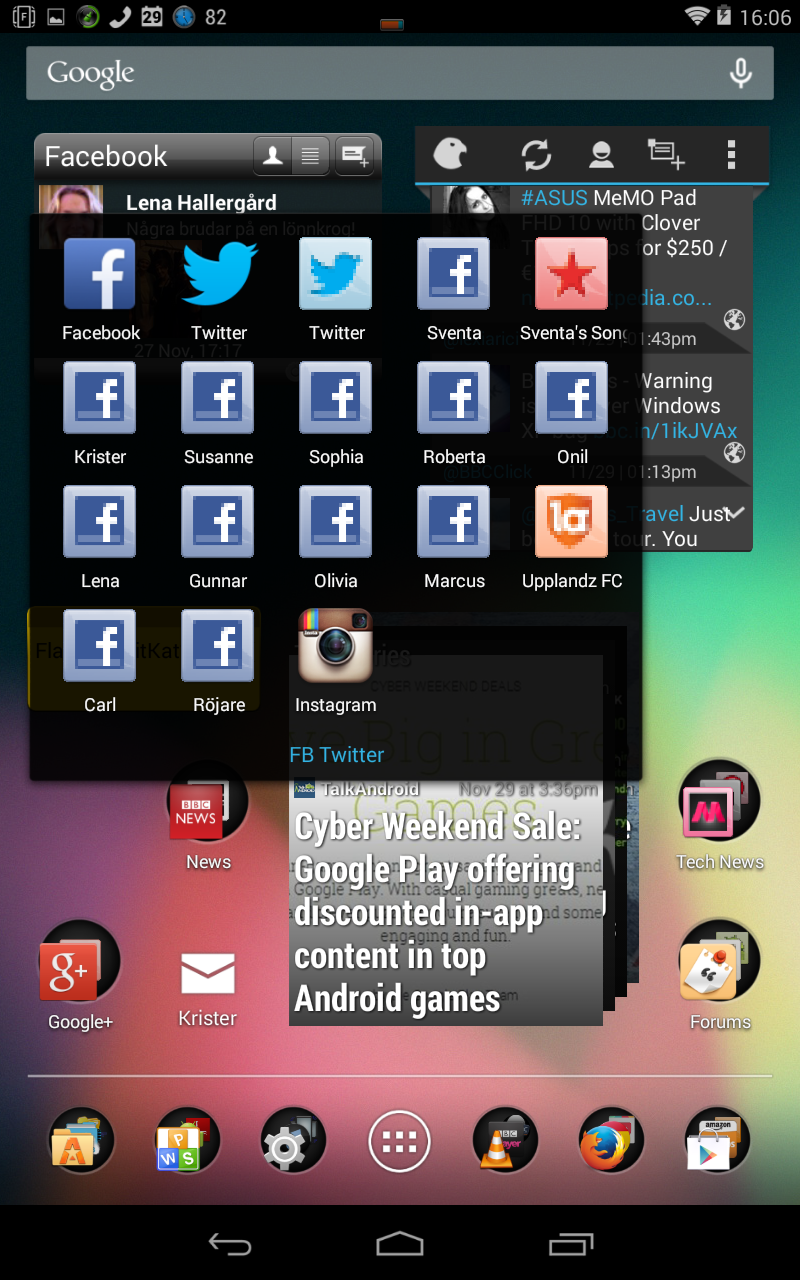 'FB Twitter' Folder
If the Facebook (or Twitter) feed widget tempts me, I'll open the 'FB Twitter' folder.

And then open the browser shortcut to the friend in question's timeline, forcing the use of the desktop version (not the inferior mobile version).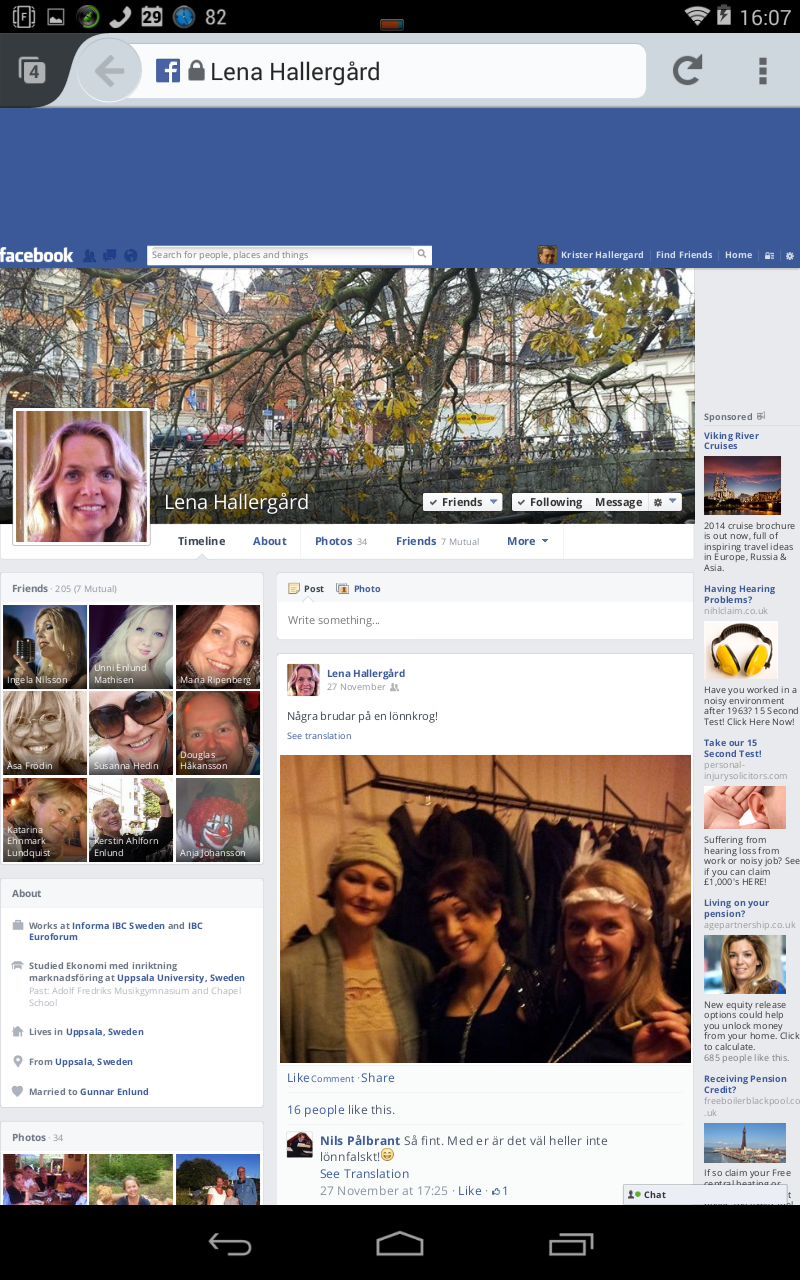 Lena's FB Timeline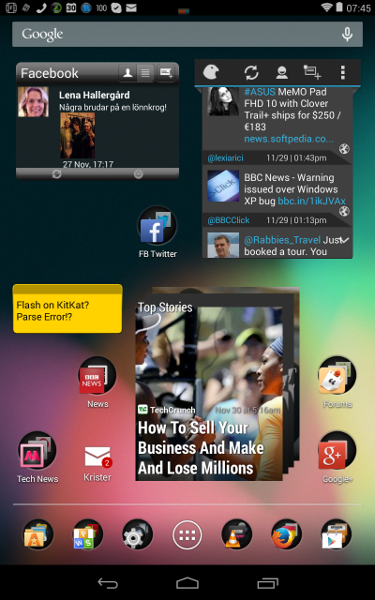 Main Homescreen
Click for larger picture!