The Roku LT has been selling for $50, but is now being discounted at $35, whereas my NowTV Box only cost £10! The price was subsidized by Sky to lure you into watching Sky Sports at £10/day and Sky Movies-on-Demand at £15/month (after an introductory period). Some of the Roku apps are missing - notably competing Movies-on-Demand apps, such as Netflix.

The stock apps are NowTV (for Sky Sports and Sky Movies), Sky News, BBC iPlayer, BBC News and Demand5. The menus allow the remote control to navigate with just the arrow keys. From the Roku Store you can choose among another 45 channels to install - most of them rather uninteresting. I installed PlayTo which, together with the same name app, allows streaming multimedia content from my Nexus 7 tablet to the TV - and also gives access to some 135 web channel plugins.

More important for me was to sideload the Plex app, which works together with the Plex Media Server on the the PC. They allow streaming multimedia content from the PC to the TV and also gives access to some 125 channel plugins. I especially enjoyed getting the YouTube channel onto my TV and also SVT Play.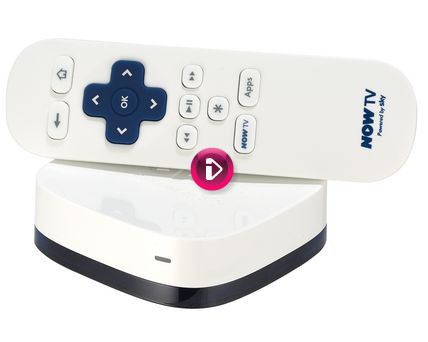 NowTV Box powered by Sky
View Video 7 min