Krister's Blog
krister at hallergard dot com



Last Updated:
2014-11-10
Newer version

My Nexus 9 Tablet

The Nexus 9 Tablet was released for delivery on November 3, 2014 (less than a week ago). Having preordered I received it the next day.


View Video 2½ min

First impressions:
Display: Very crisp and clear - high resolution and the new "material design". I actually liked the aspect ratio 4:3.
Installation of apps: Google offered to install all apps I had on the Nexus 7 tablet, which I gratefully accepted.
Could not connect to the PC: The MTP-connection did not function so I had to use AirDroid to copy over some 15 GB of pictures, family videos and other files and documents. After that I spent over a day trying to solve this problem for the future and eventually managed with the support of the XDA-developers Forum.

Here is the specification:
Processor: CPU: 64-bit NVIDIA Tegra K1 processor 2.3 GHz
RAM: 2GB, ROM: 32GB
Display: 8.9" IPS LCD 1536x2048
Cameras: 8MP rear camera, 1.6MP front camera
Battery: 6700 mAh
System: Android 5.0 "Lollipop"
Networks: WiFi only
Others: LTE, 425 grams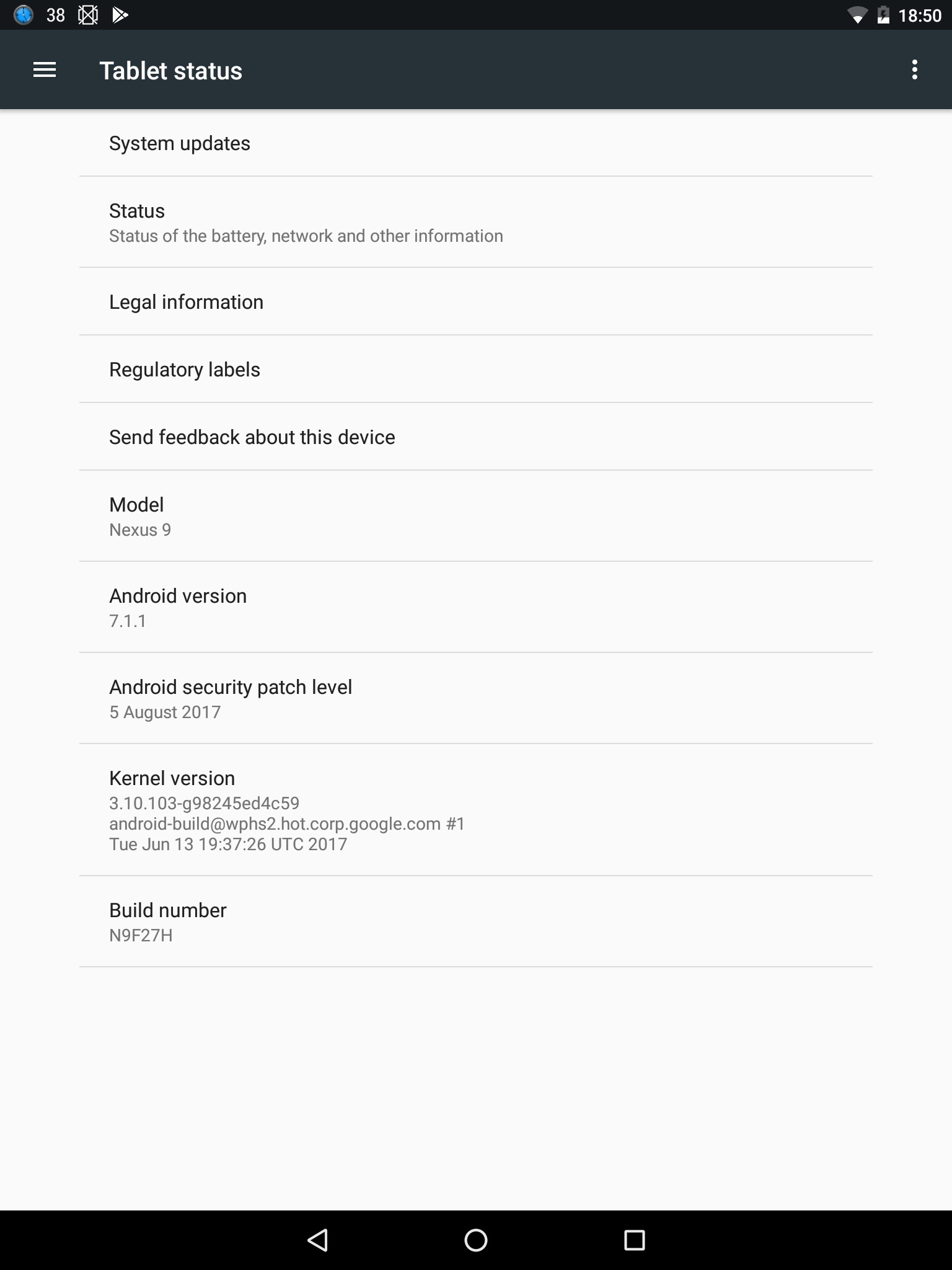 Updated Aug 2017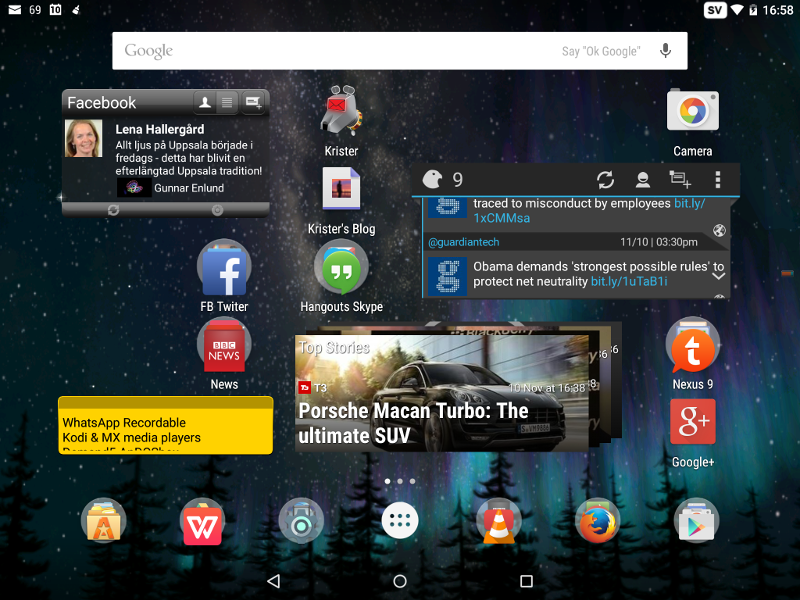 Nexus 9 Main Homescreen
Have spent a couple of days now customizing settings, adding shortcuts and widgets to the homescreens and getting familiar with the new tablet. In general I am very pleased with it:

There are some minor problems, but nothing to worry about. It is very early days for both Nexus 9 and for the operating system Android 5.0 "Lollipop", for which not all apps are functioning yet. Example of this are the media players XBMC (Kodi) and MX - but VLC Media Player does work already. (Addendum beg. Dec 2014: MX and KODI now work)

The wallpaper is "Northern Lights".

This is probably the best tablet right now!