View Own Videos on TV - 5½ min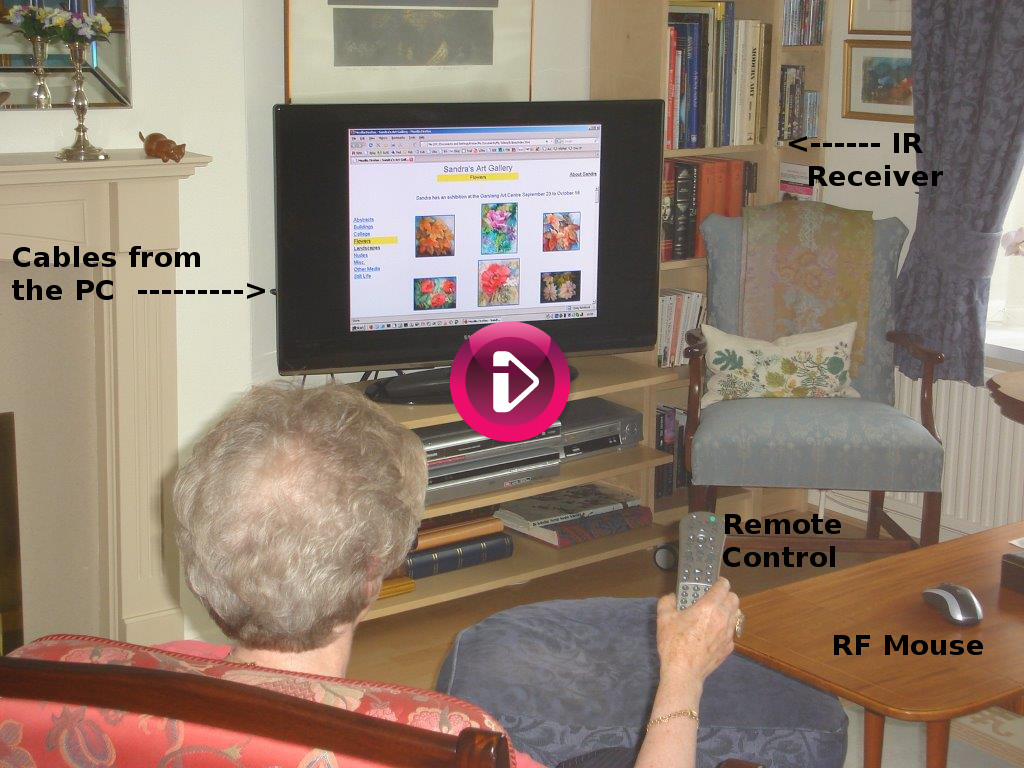 My PC acts as a MultiMedia Centre with the TV, which is connected to the PC's video card with a 7 meter long video cable. The PC is located in the next room to the right. With a wireless mouse (RF) it is possible to sit in the living room and manage the computer (I also have a wireless keyboard, but hardly ever use it), e.g. surfing the internet, running slide shows or playing music using YouTube and iTunes. I have also an IR receiver near the TV connected by wire to the PC's TV card (Hauppauge), and have programmed the Hauppauge remote control to be able to handle the computer's video library on the TV using the remote rather than the mouse. Here is my PC and TV Hook-up!.

I have recently found smartphone apps for my tablet to help me with quick web site navigation and entering text in search boxes: Advanced Touchpad, Remote Trackpad and Instant Remote. I prefer the latter one as it also works with Linux.