I have not found any app worth mentioning for screen recording on unrooted Android devices (addendum 2014-05-07: the Free screen recorder NO ROOT aka Recordable is worth mentioning; 2015-02-10 also Mobizen and from Android 5.0 Lollipop AZ Screen Recorder and also SCR Screen Recorder can be used without root access!

My Nexus 7 Tablet is not rooted, but my mini-PC (MK908) is. On the mini-PC I use the SCR Screen Recorder.



View Video 2½ min

2015-06-12 Newer ver 5 min

The only video settings that work for me is "FFmpeg software MPEG4 (slow)" encoder and I have to reduce the resolution - even so the resulting framerate is very low, about 8 fps. There is a Pro version at £3.99 with unlimited screencast length and no watermark.

In order to be able to even edit a screencasting, I first have to convert it using Avidemux using ffMpeg4, applying gop size=12 (to get a short interval between I-frames), resizing to 1280x720 (my aim for the finished video) and changing the frame rate to 25 fps. Then reopen in Avidemux to do the edits.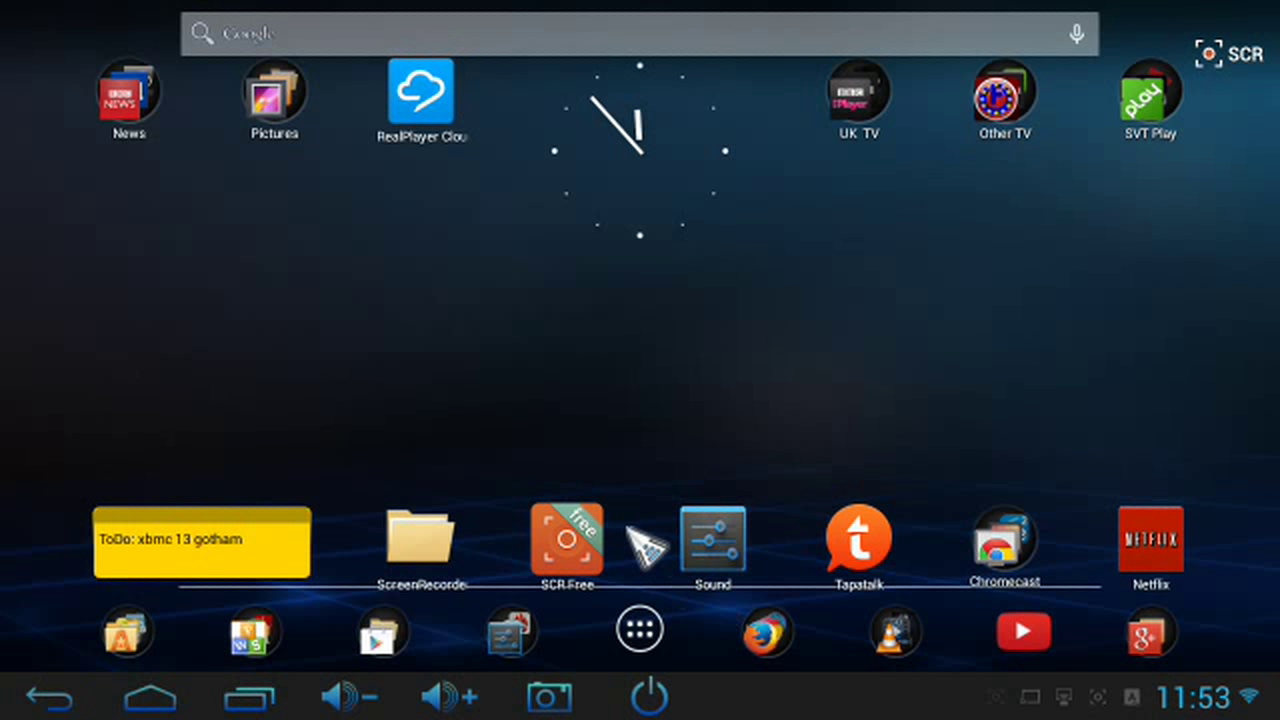 SCR Screen Recorder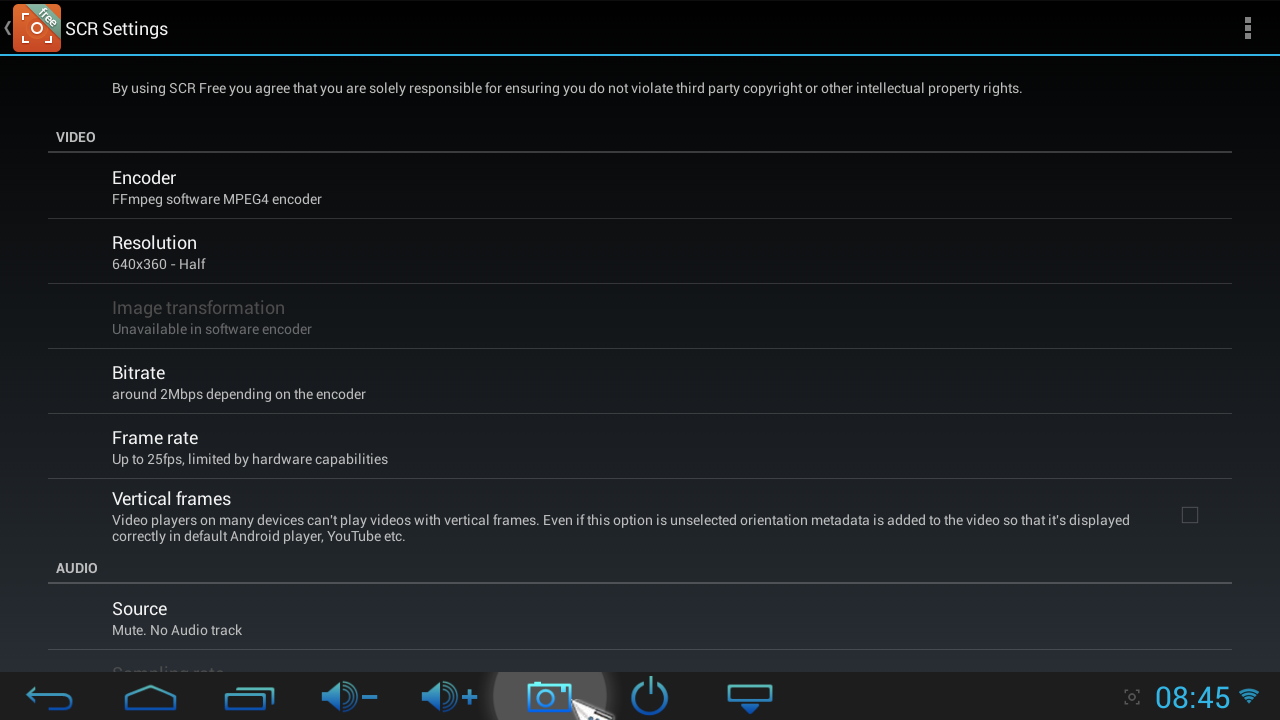 SCR Settings