Up till now I have been using my rooted mini-PC (MK908) for demos that really should have been done on my Nexus 7 Tablet - which is not rooted. But now I have learnt to use the app Free screen recorder NO ROOT on my Nexus 7.


View Video 3½ min

Newer Video 3½ min

The installation is a bit cumbersome and has to be done each time you want to record. This put me off when I tried it 6 months ago - and I also had problems at times with this installation using Windows (changing the USB connection from MTP to PTP seems to help). Addendum 2015-06-06: With the Lollipop API, activation is no longer needed for new versions of Recordable.

The installation is as follows: On the device turn on the developer options and activate USB debugging. Then go to the Recordable website on your PC and download RecordableSetup.exe for Windows or RecordableSetup.jar for Linux. Run this and follow instruction when to connect the USB cable between the PC and the device. - Now I install with Linux on my PC - have not had any problems.

Recordable works fine on some rooted devices, and does then in some cases not require this cumbersome setup routine.

There is a premium version at £1.99, which does not display the logo during recording and does not limit the frame rate to 8 fps.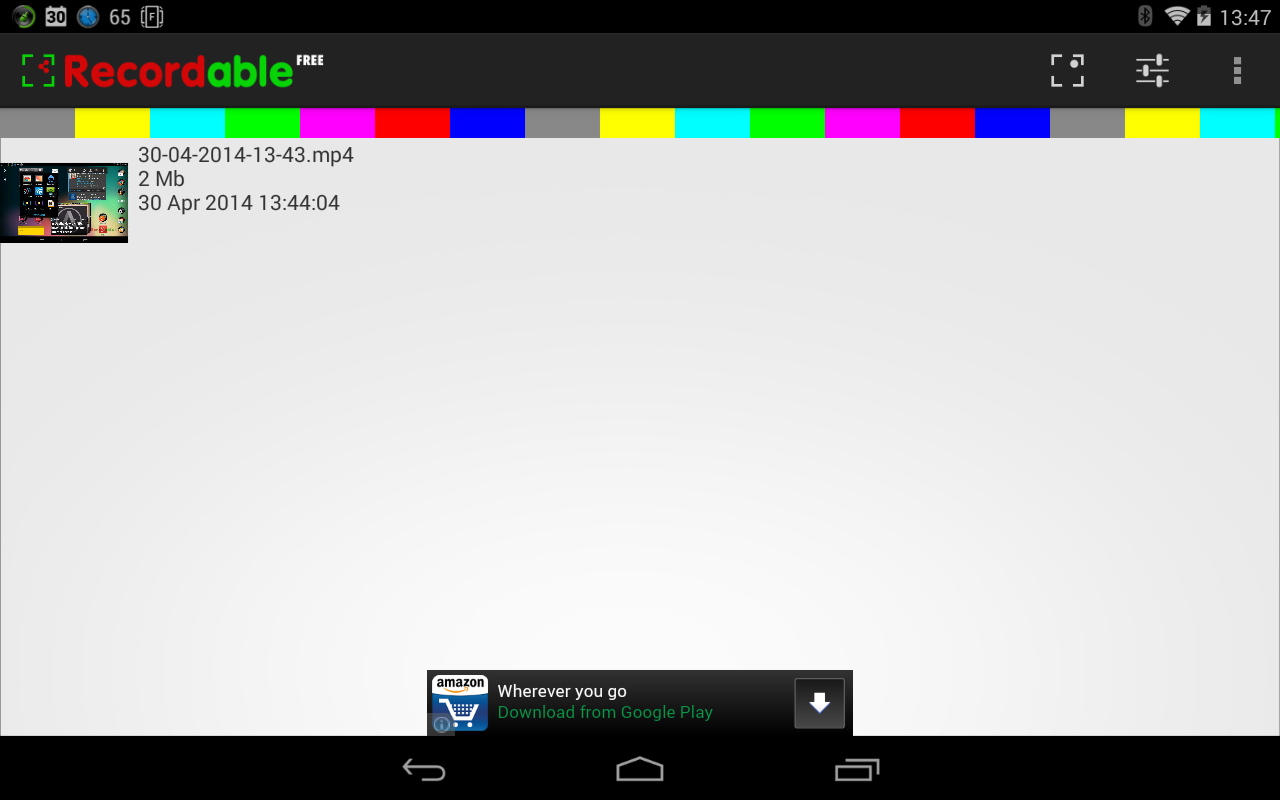 "Recordable"


The screencasting gives full size video (1280x800), H264 codec, but only 7 fps. The audio codec is AAC.

In order to be able to edit a screen recording, I first convert it using Avidemux using ffMpeg4, applying gop size=12 (to get a short interval between I-frames), and changing the frame rate to 25 fps. Then I reopen in Avidemux to do the final edits.