Krister's Blog
krister at hallergard dot com



Last Updated:
2014-11-25


Screen Recording on Nexus 9 with Recordable No Root



Yesterday there was an update of the app FREE screen recorder NO ROOT, "Recordable", making it function on Android 5.0 "Lollipop". So I decided to give it a quick try out with my Nexus 9 Homescreen.


View Video 2½ min
The installation was still a bit cumbersome and it has to be done each time you want to record: On the device turn on the developer options and activate USB debugging, and changing the USB connection from MTP to PTP. Then go to the Recordable website on your PC and download RecordableActivator-windows32-online.exe for Windows or RecordableSetup.jar for Linux. Run this and follow instructions when to connect the USB cable between the PC and the device. This time I could not get it to work on Windows 7 nor on Linux, but got it going on Windows XP.

I used these settings to record half videos size (768x1024) and used Avidemux to turn the video 90 degrees and increase the frame rate from only about 10 fps to 25 fps (PAL).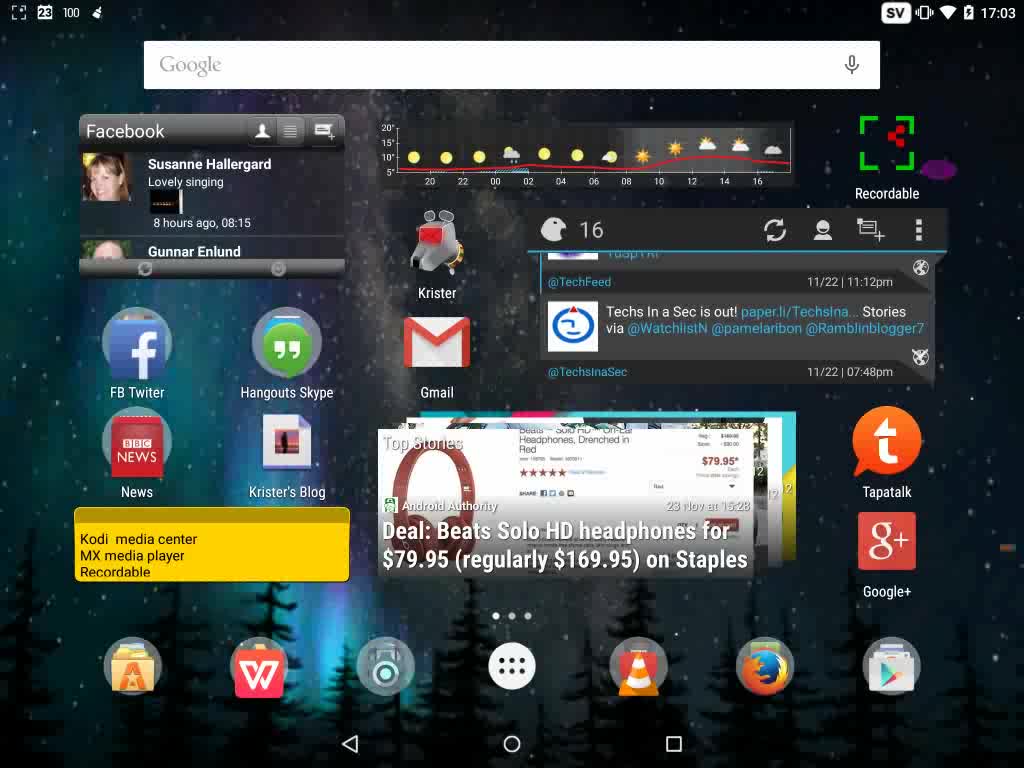 Nexus 9 Homescreen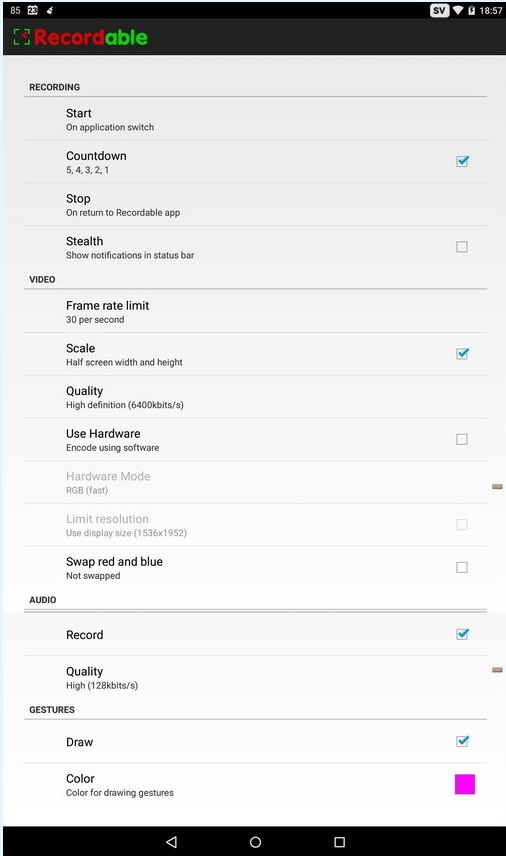 Recordable Settings