Smart TV - Update

A year ago I made a series of videos on the theme Internet TV - Smart TV. My conclusion was that my Home Theater solution was superior to any existing full size Smart TV or any Smart TV setup box! This conclusion is still valid. A reasonably modern PC with a decent video card has much more computing power than any of these devices.


View Video 3½ min

Full size TVs: The 2014 models have had some improvements in respect to multitasking, and Samsung has introduced a new remote control with gesture control of the cursor - similar to LG's Magic Motion Remote. Google launched Android TV (ADT-1) replacing Google TV for full size TV:s. First out with these Android TV:s is Hisense with its Vidaa Smart TV and other manufacturers are expected fo follow suite in 2015. Roku TV is a similar concept lauched by TCL and Hisense.

Setup boxes: Probably Roku 3 is still the best available. It has been joined by Amazon's FireTV and Google's Chromecast. I got the Chromecast, it is great, but I hardly ever use it.

Mini-PC:s: A new generation of mini-PC:s are being launched in China in the second half of 2014, with the Rockchip RK3288. Are they now mature enough to make a market impact?


TV - PC Hook-up:
We use the Freeview (over the air) broadcasting service, which gives us some 80 channels (of which we hardly ever watch 70). About 80% of our viewing is BBC. Cable is not available in our part of the UK - so we are not "cord-cutters", rather "cord-nevers".


Home Theater Hook-up - Video 3½ min
Video cable 7 m from the PC to the TV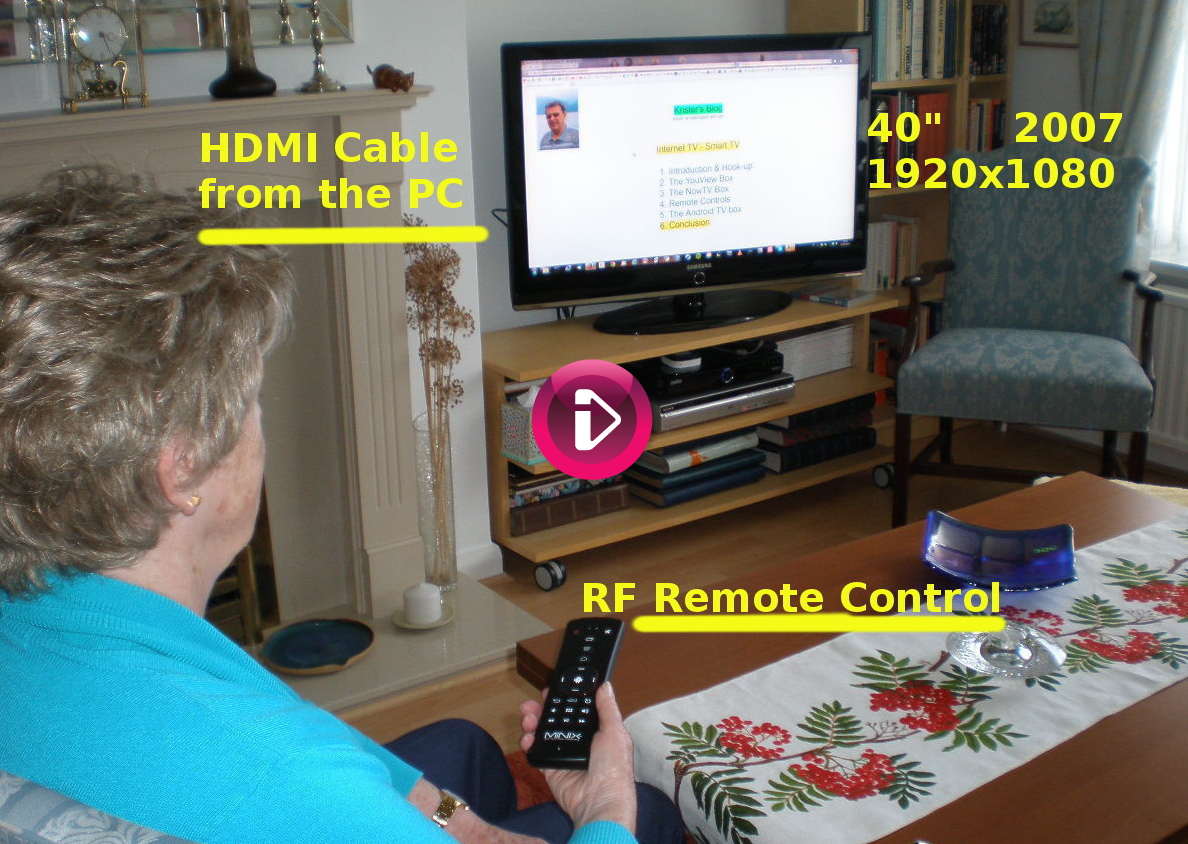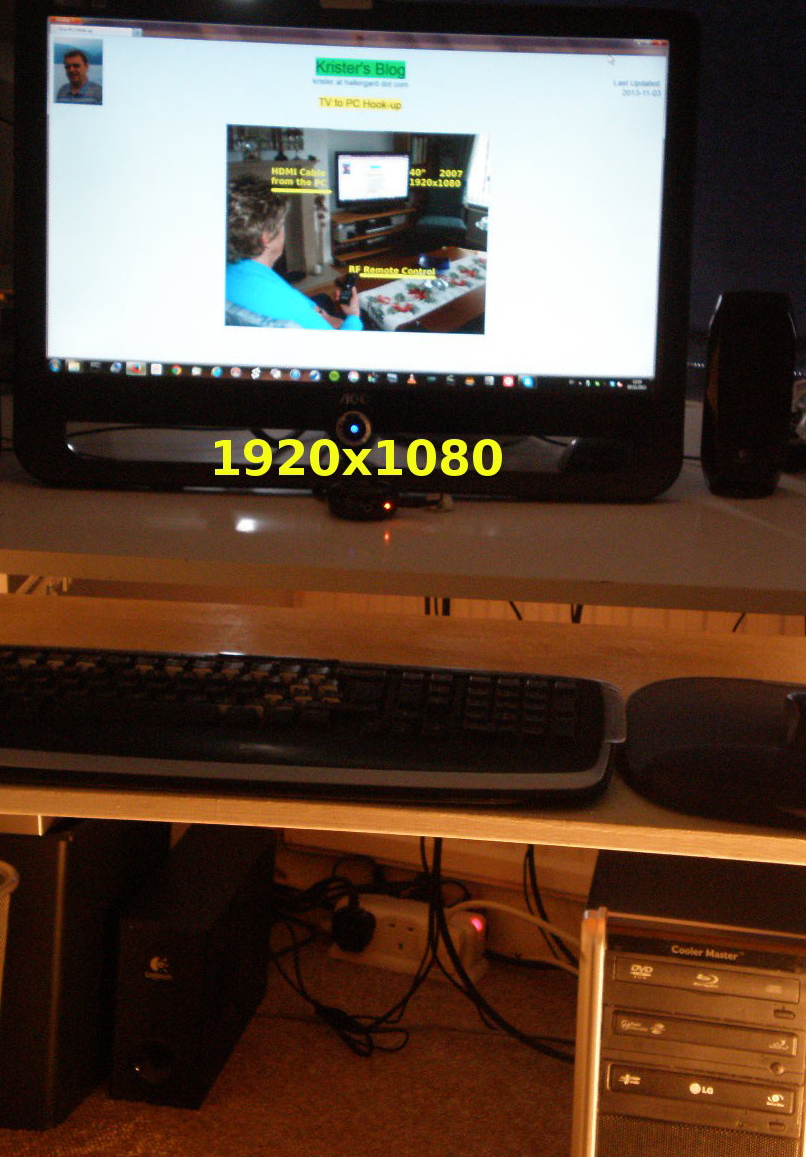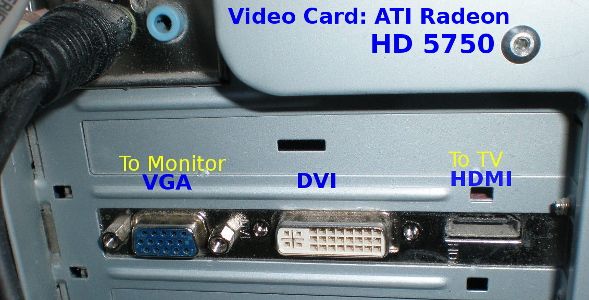 The video cable could be 20 m - or possibly even 30 m - the limitation will be the range of the remote. Most RF remotes have a range up to 10 m, but this can be increased by using USB extenders for the RF receiver. Link to my PC & TV Hook-up.


Entertainment - Streaming Media: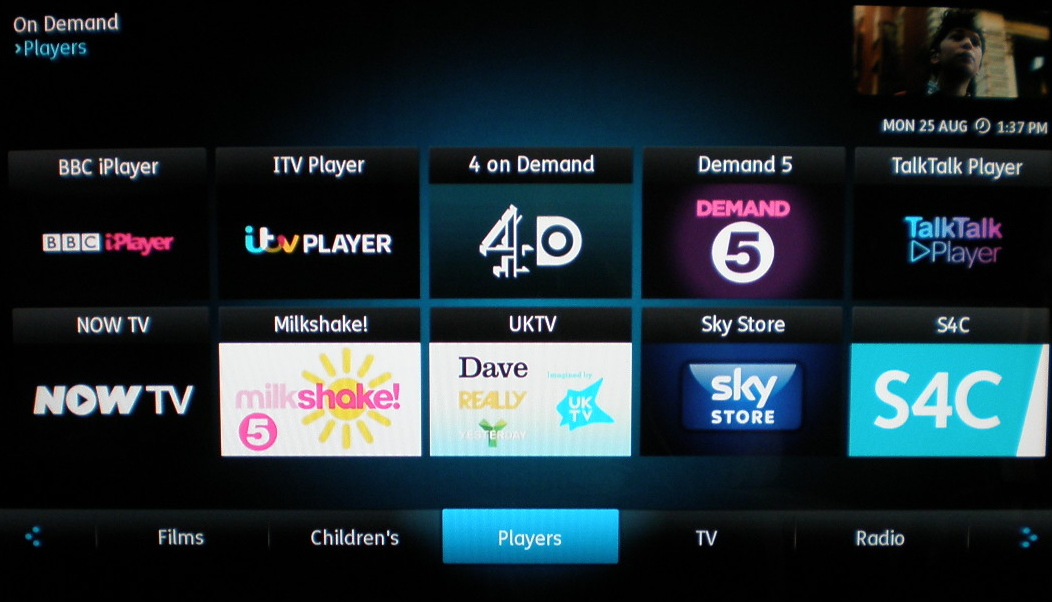 YouView - Video-on-Demand


Our DVR - the YouView Box provides apps for TV Catch Up for the UK broadcasters and some apps for Video-on-Demand. Occasionally we buy movies pay-as-you-go from TalkTalk, which now offers roughly the same content as NowTV or Sky.

(In addition the YouView Box has the excellent feature of Retrospective EPG - i.e. a TV Guide with 7 days scroll back for Catch Up)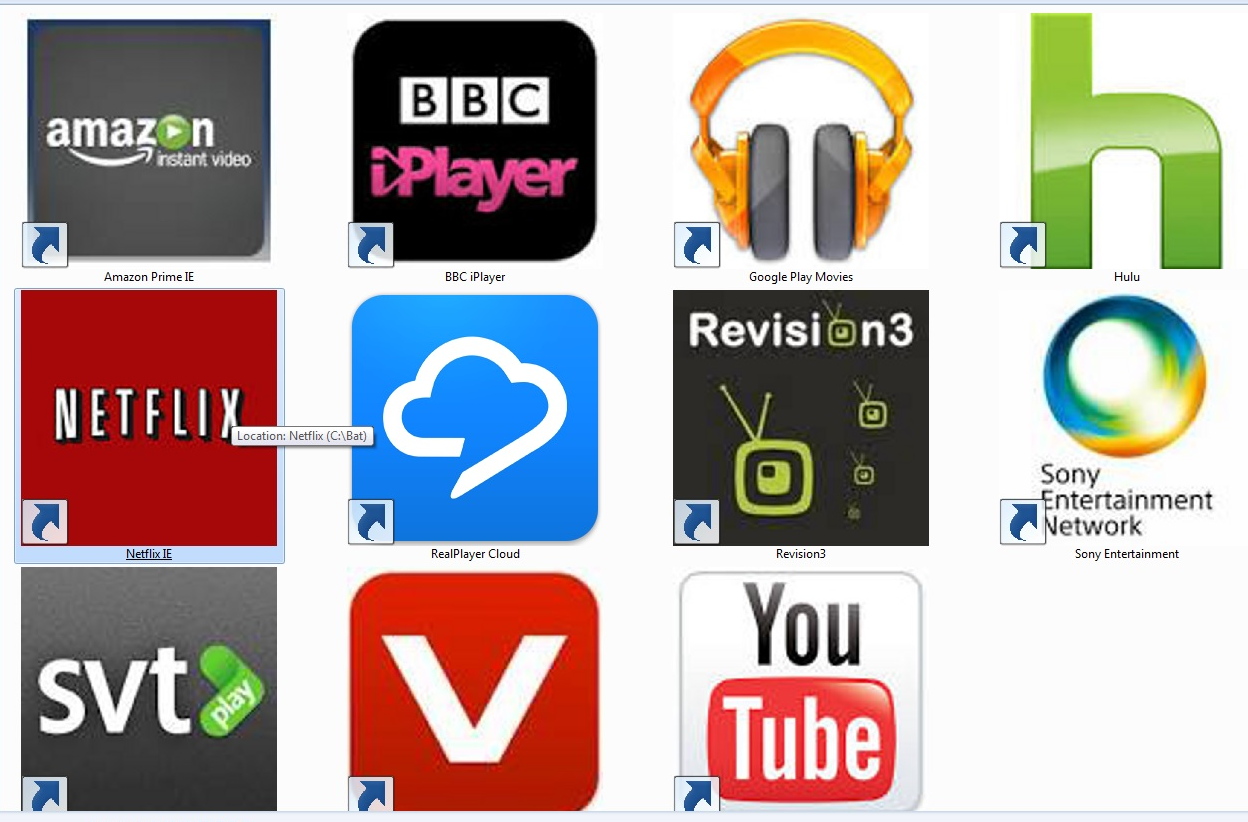 HTPC - Video-on-Demand


These are shortcuts on my desktop to the main websites for some streaming media. Occasionally we buy movies pay-as-you-go from Google Play Movies. We have tried the 30 days free trails from Netflix and Amazon Instant Video - but are rather disappointed with what's on offer - lack of reasonably new movies or reasonably new seasons of TV shows. Suppose we are rather spoiled with the BBC productions and with the BBC4 offering of recent foreign movies.



RF Remote controls: I have been looking for improved gesture control of the cursor. It was especially difficult to control the cursor using Windows or Linux. This has been a weakness of the HTPC solution until now. Now I have found one: Tronsmart TSM-G62C, which has excellent cursor control. But its keyboard is very basic and it lacks multi-media keys. Would not be surprised if some company soon lauches a remote control that ticks all my boxes.

Surfing the Internet: With the new remote it is a joy to surf the internet from the TV Couch. So, why don't I use it more often? Because instead I use the Nexus 7 Tablet for leisurely surfing!

Conclusion: I don't intend buying a new full sized TV until the old one conks out. When this happens I will get one with Smart TV and (probably cannot avoid) 4D, which in turn will require faster broadband and an upgrade of the router. Not too soon, I hope!