Ranish Partition Manager
Howto Install
I use Ranish Partition Manager for all my HDD and also for my Multi-Boot USB flash drives. This is a DOS program and it does not install well on modern operating systems. Its installation does run on Windows XP, but asks to install onto a floppy - and I do not have a floppy anymore! On DOSbox the message is "error getting hard disk parameters" - which might indicate that the disk size is a big part of the problem. The Ultimate Boot CD 4 Windows version 5.0.3 actually does include Ranish. The best option today I believe is to install onto a DOS USB flash drive. Once you have the first install it is very easy to install onto other drives.



View Video 3½ min

To create a DOS USB-drive I use Rufus and its FreeDOS alternative, and copy over the Ranish executable to the created USB stick.

I prefer using the Ranish advanced partition manager (rather than the compact), which requires a small space at the end of the drive. By using Gparted in Linux to create this space it is then possible to insert the Boot Manager entry.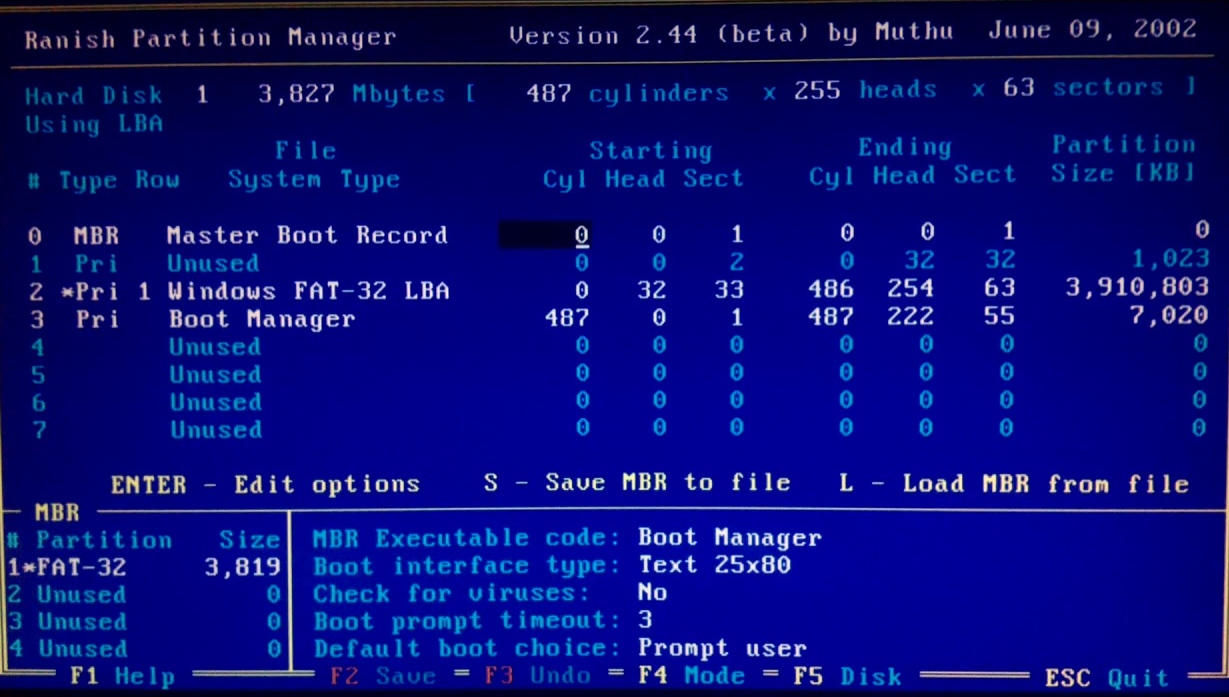 Ranish PM - 4 GB USB