SONY Bravia Android TV Remote


In March 2017 we bought a Smart Android TV - SONY Bravia 43" (KD43XD8088BU - a 2016 model). The supplied remote control SONY RMF-X200E is excellent for Voice Search and MultiMedia control. But it is very slow for controlling the cursor using the D-pad (directional buttons) and inputting text with the onscreen keyboard, which also uses the D-pad for navigation.

Thus the Sony remote is rather worthless for text imput - like searches on Internet - but the SideView app saves the day.




View Video 4½ min




SONY Video & TV SideView



For my Android tablet SONY's SideView app is a good solution with the stock browser. This app has the same functions as the remote control and it also has a touchpad for quick cursor control. And text input is very much quicker.

The featured browser was Opera, but this has since been replaced by SONY's own Internet Browser (which is very similaar to Opera). I also managed to sideload the Chrome browser and Firefox, which allow syncronizing bookmarks saved on other devices. The SideView app does work also for Chrome and Firefox.

Sometimes I use a RF remote control instead, though there is the problem of the BACK command not always working as desired. My preference is Tronsmart TSM G62C





SONY RMF-X200E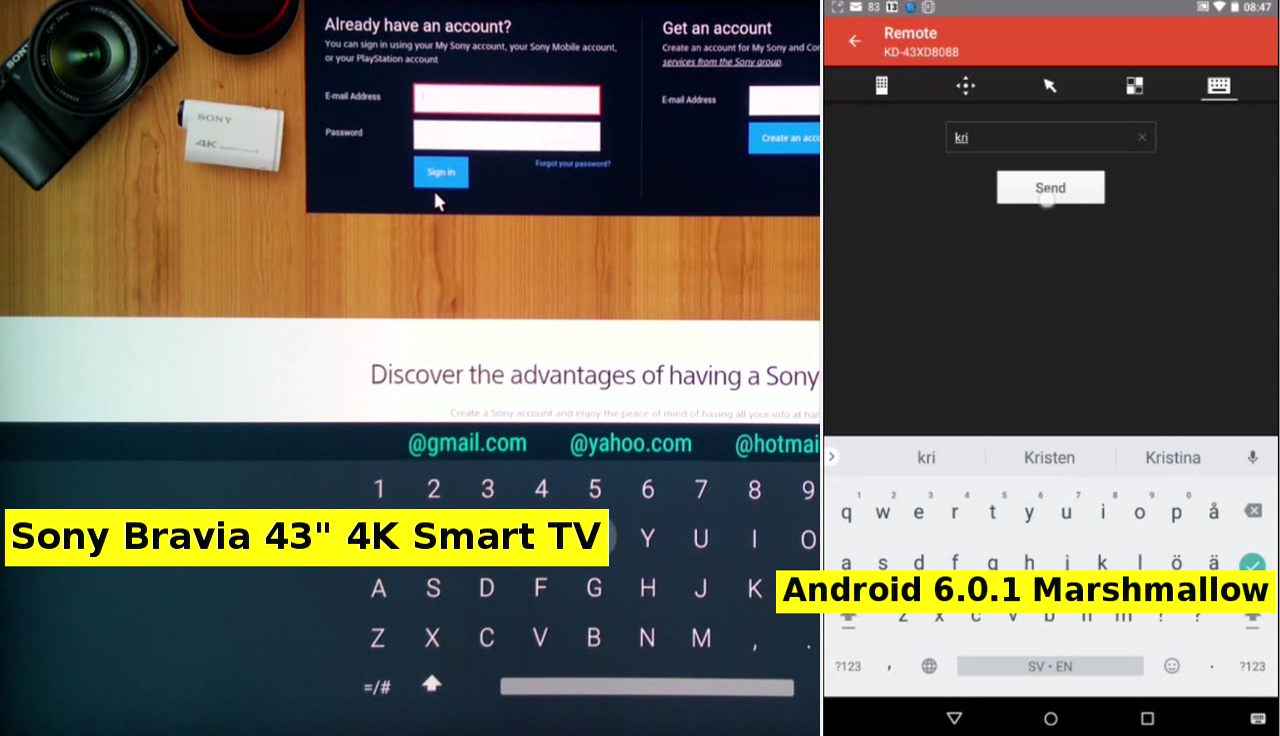 SONY SideView App