View Video 1½ min

Before I have been using my Android Tablet to create the backed-up apks. What is especially clever with Air-Launch is that it handles the apps directly as installed without any a go-between.

Air-Launch opens a list of installed apps on the remote device, and you either short-press to launch it, or long-press to sideload it onto the device you are using.

Air-Share can also cast multi-media files to a web browser on a remote device.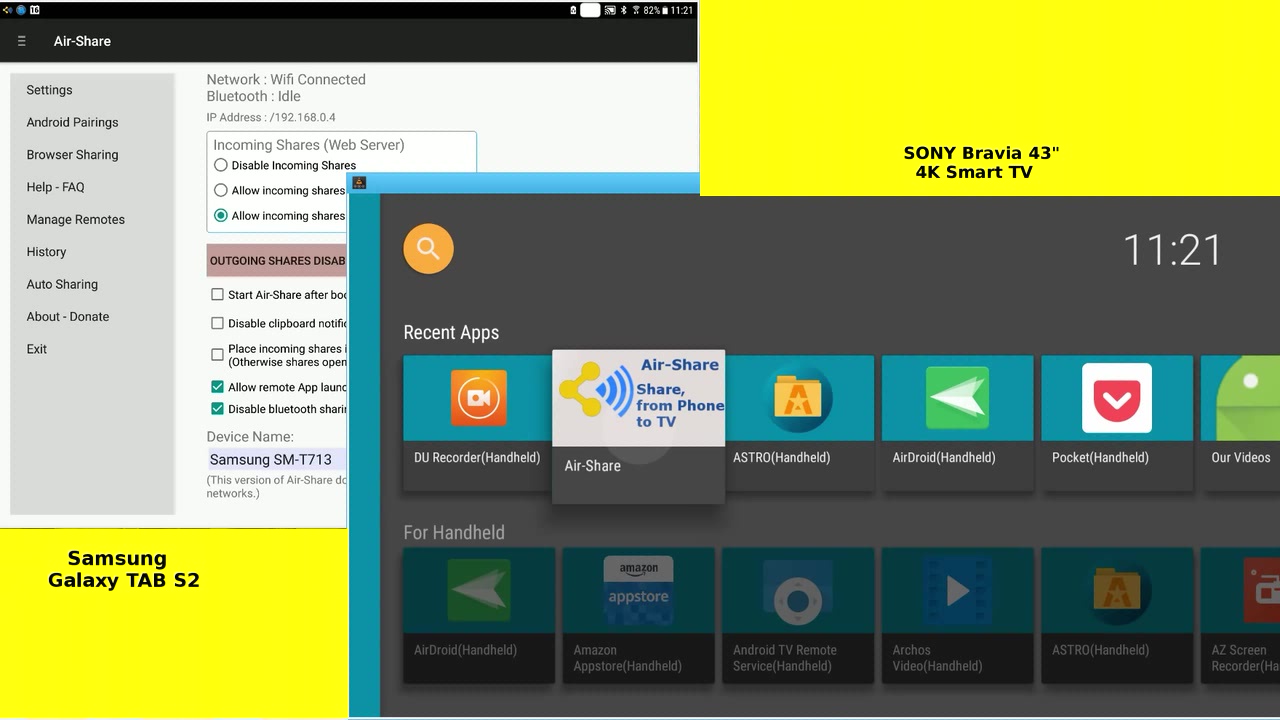 Air-Share on TV and Tablet